This year I'm still in a status of "the more I know, the more I don't know". I reckon that's good. But different from last year, this year I'm a bit more certain what I want and what I should focus on. I have also gained some confidence from thinking through about life and work. This lil website helped, too. I was desperately trying to build something to get some recognition. Now I just take my time and enjoy the process of planning and implementing this project.
Beginning
The idea started in March. I bought this new domain then barely had time to plan forward until the 2nd sememter complete I then have sometime for a thorough plan for the website refresh project.
Planning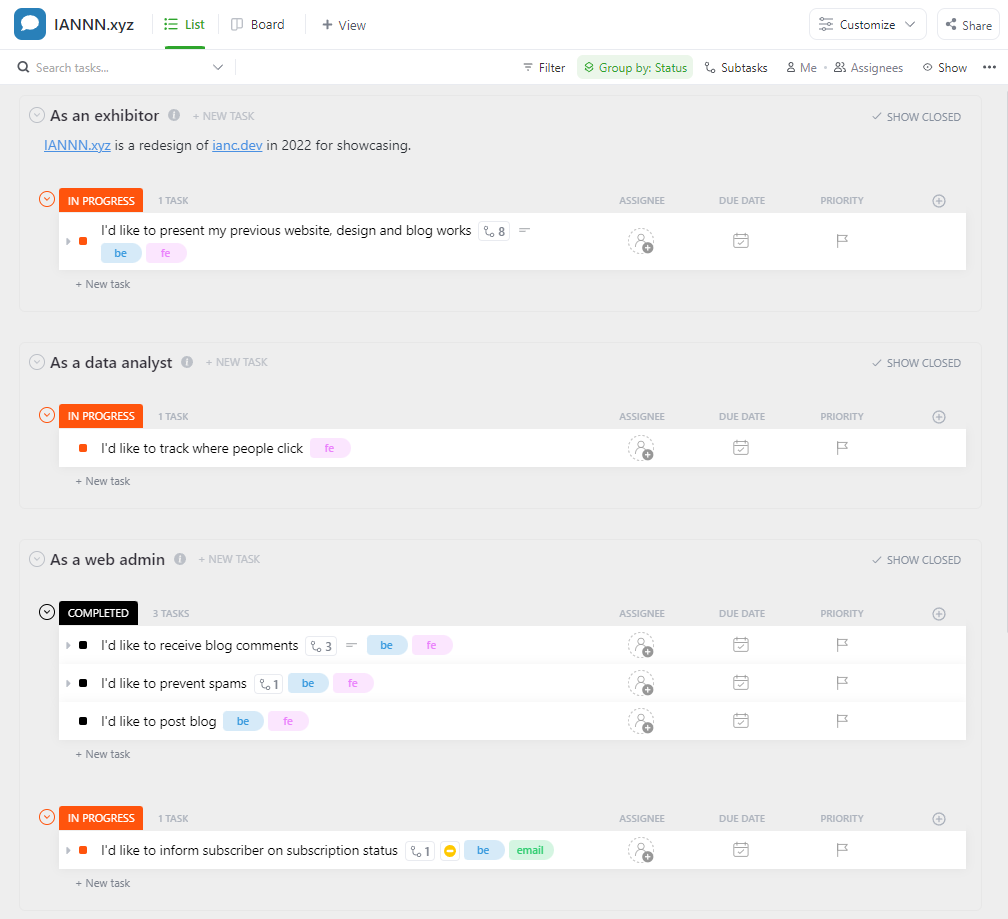 This time I planned in a goal-oriented way. There must be a term for it but I don't know. The goal-oriented method is extremely good for measurement or quality assurance. For instance, there's a goal "I'd like people read blog more comfortably". After finishing up its sub tasks I can ask myself whether the goal has been achieved. If not, what else I can do to make it better. Eventually I get a list of tasks, however, the mindsets behind them are different. Explicit goals help to deliver a better quality project.
Design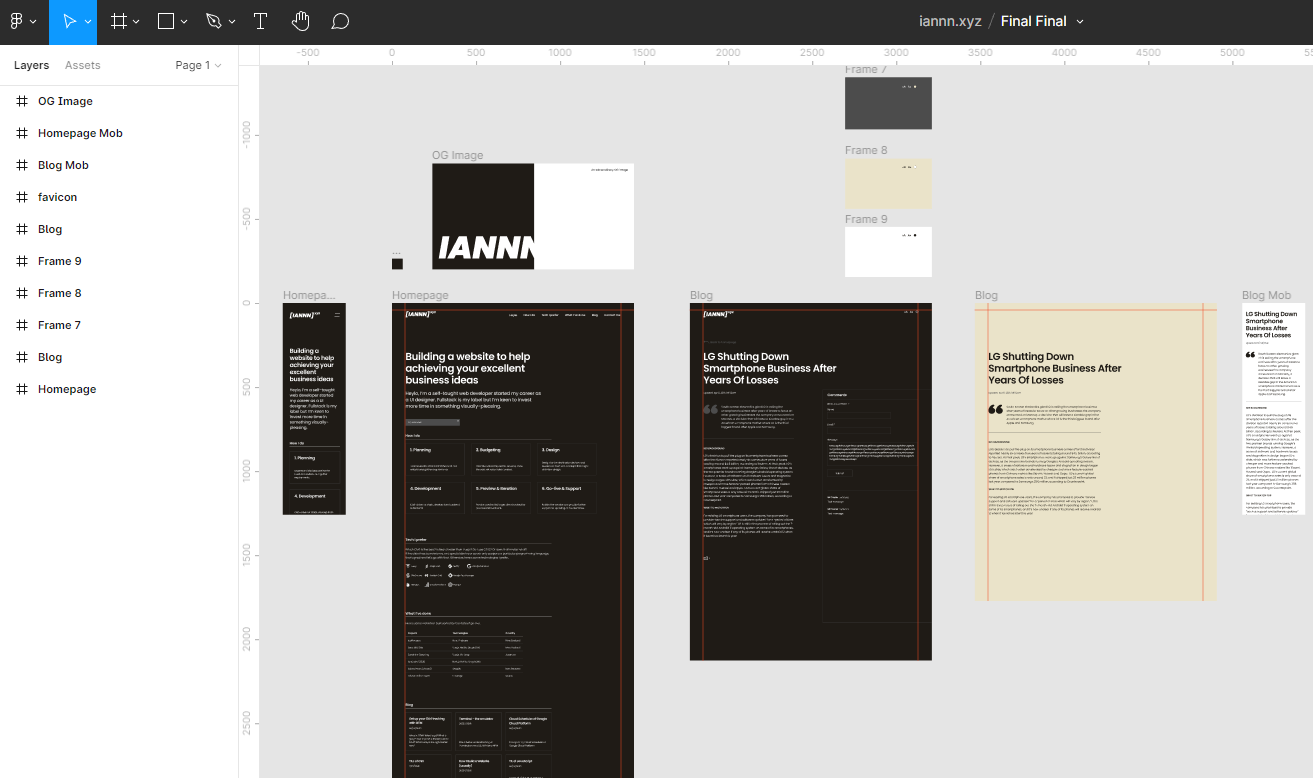 About design, I applied what I've learned from the new job in typesetting fine tuning to the refresh project. Some spacing, some difference in font size, some subtle color changes, all of them make a webpage closer to a sophisticate magazine. Don't be surprised by the tone of batch.nz because that was the inspiration.
Coding
It's been fun doing the coding part haha. I chose Nuxt 3 RC for getting familiar with Vue 3. Well, without knowing "the code in Nuxt is server-side code" at the first place, the coding part was a bit messy in the beginning. Also because of the imcomplete document of Nuxt 3 RC, much of searching and guessing was required. I even read some source code for the first time to find out how some hooks work. I'm not disappointed but still look forward to see Nuxt 3 final release.
During coding I have sort of accepted the composition API and function based code structure. I think that makes code management more flexible, also that's required for TypeScript. I'm still now sure about TypeScript haha. So far I use JSDoc for better type check.
Constant Learning
Static website generator like Nuxt helps to significantly reduce API calls to the CMS. I was also wondering if my cloud functions can restrict its request origin? That makes me curious in learning some network security. Just this afternoon I realise I should dig a bit more in the <script> tag and the flow of loading JS. Apparently this goes back to the beginning about "the more I know, the more I realise I don't know".